Canister logistic solutions
With the DDI Management & Planning software, your operator can prepare each batch production upfront to achieve maximum productivity. Canisters run in and out of DDI One through conveyor belts. You can set up your logistics flexibly depending on your working environment and the number of DDI One Systems.
To complete your logistics processes, we have a tailor-made concept of furniture which is suitable for cleanroom environments. This furniture is fully integrable with the DDI One and related solutions. The complete range exists of a variety of desks, cabinets, and trolleys. All flexible deployable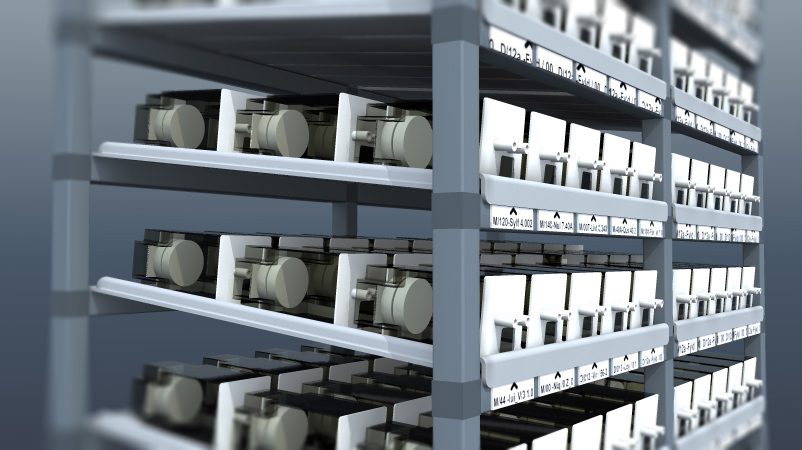 Pouch logistic solutions
You can efficiently process the produced medicine rolls with our various flexible solutions from scanning the rolls to intelligent placing them in the correct distribution crate with scan-to-light solutions.